Description
A collection of our three signature coffees packaged in our award winning sustainable coffee tubes.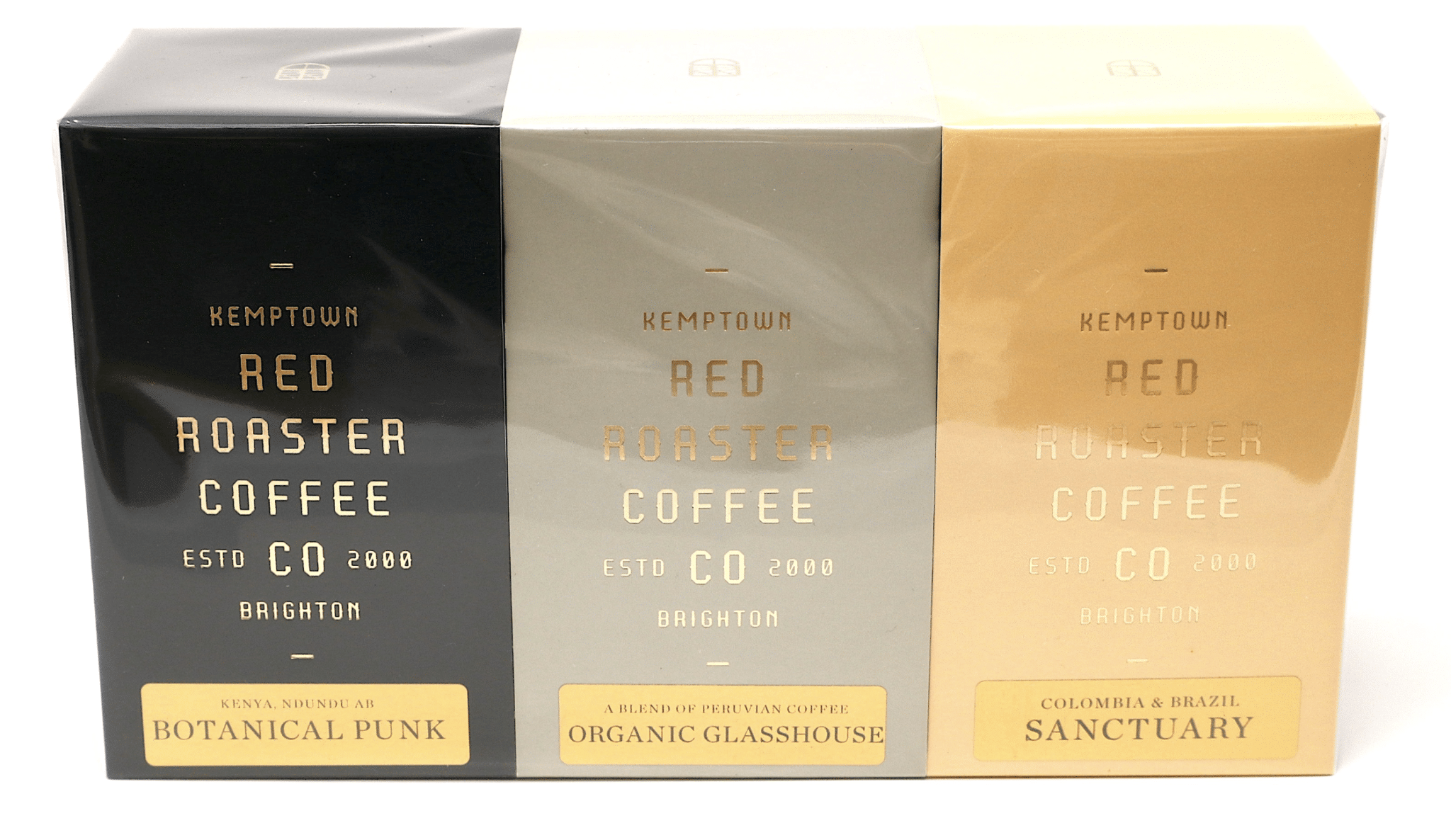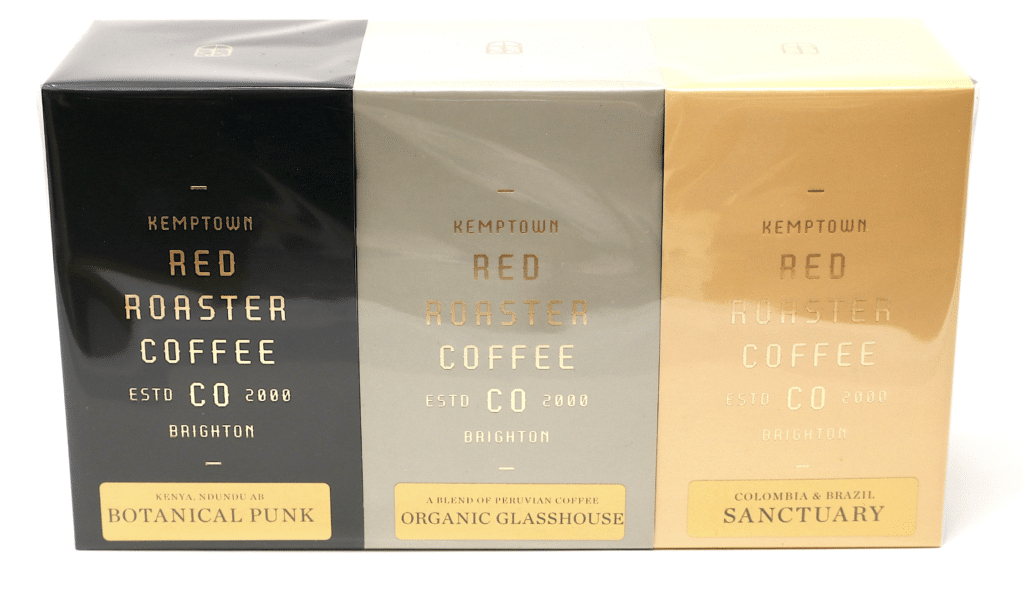 ---
Why not send our greatest hits to your nearest and dearest.
1 x 200g SANCTUARY BLEND
1 x 200g BOTANICAL PUNK
1 x 200g ORGANIC GLASSHOUSE BLEND
These are our three signature coffees which we roast year round and which we are really proud of.  We use all of these in our cafes, all three have unique flavour.. the Botanical Punk is roasted lighter and is a delicious and unusual fruity coffee. Sanctuary is our all-time best seller with chocolately and caramel notes, and the organic Glasshouse is a slighty darker and richer blend named after our cafe in Kemptown, Brighton.
A great gift pack, or an even greater present for yourself (we think!). You can re-use the tubes at a discount if you get them refilled at our cafe (and they make the best pen holders if you just knock out the top!).
SANCTUARY BLEND 200g
TASTE:  Chocolate |  Praline |  Cherry
ORIGIN:  Costa Rica, Aquiares Estate / Brazil, Fazenda Cachoeira / Rwanda
This is the blend that you may have been drinking in cafes right across Brighton & Hove.  Direct to us from the farm and a great all-rounder with a taste profile that remains consistent throughout the year. Simply a smooth easy drinking cup of joe.
BOTANICAL PUNK 200G
Taste Notes: Plum, Citrus, Florals
Origin:  66% Rwanda /  33% Ethiopia
This is our roaster's pick and changes seasonally throughout the year. Of all the coffees we roast this one we think will really surprise you and showcase the regions.  We are continually travelling the world to find and work with green coffee producers that share our passion for quality and when we find them we are always excited to share them with you. When roasting Botanical Punk our focus is on highlighting sweetness, acidity and all the complex flavours that can be discovered in these unique coffees.
ORGANIC GLASSHOUSE 200G
Taste Notes: Dark Chocolate, Nutty, Blueberry
Origin: 90% Organic Peru – 10% Organic Colombia
Organic Glasshouse is the only Certified Organic Blend roasted locally in Brighton. We select some of the best organic single estate coffees available in the world to provide you with a blend that is not only certifiably organic but tastes amazing too.